Japan, Pfizer Agree Over Supply Of Vaccine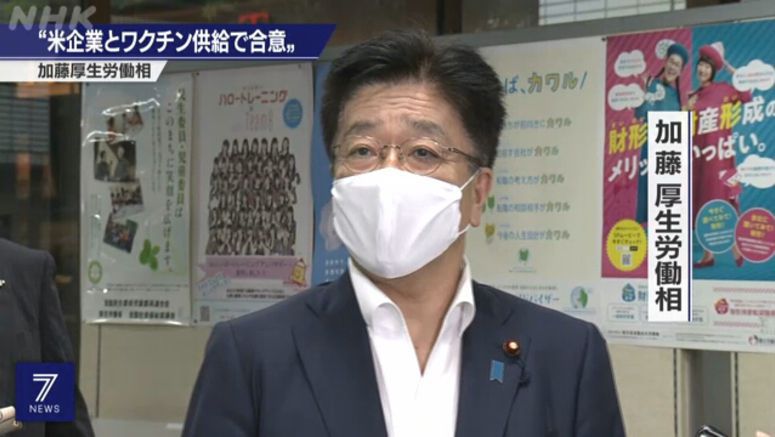 Japan's government and major US pharmaceutical company Pfizer have reached an agreement over the supply of a coronavirus vaccine.
Japanese health minister Kato Katsunobu told reporters on Friday that under the deal, if Pfizer succeeds in developing the vaccine, it will supply Japan with 120 million doses for 60 million people by the end of June, 2021. A person needs to be vaccinated twice.
Collaborating with a German drug maker, Pfizer has already begun a late-stage clinical trial of the vaccine, involving a large number of human subjects.
The company says it plans to take procedures to obtain approval as early as October.
Kato said that the government will quickly advance its talks with Pfizer toward signing a final contract. He declined to comment on how much the government will pay Pfizer.
Kato also said the government will continue negotiations with other companies as well so that Japanese people can have access to safe and effective vaccines as early as possible.
Pfizer said in a statement, "We are proud to help support Japan in its steadfast determination to bring the world together at the 2020 Tokyo Olympics." It added, "Our hope is that, subject to clinical and regulatory success, our potential vaccine will help make this happen."
.