Japan Plans $3.5 Bil. Subsidy For Tsmc Chip Plant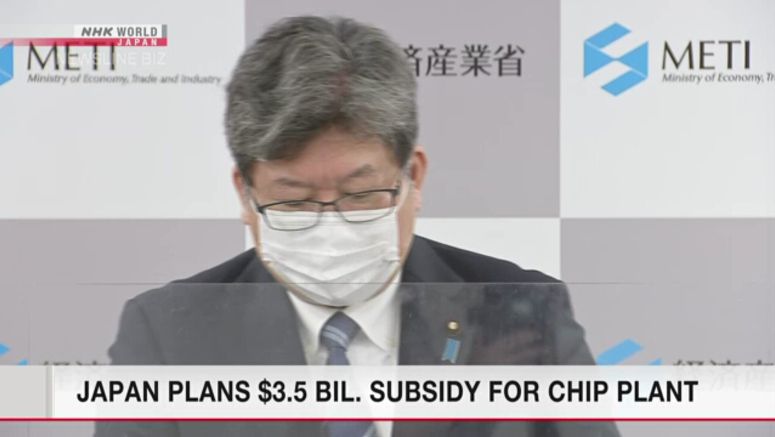 The Japanese government says it will heavily subsidize a factory being built by the world's largest contract chipmaker in Kumamoto Prefecture, in the country's west.
The industry ministry announced on Friday it will provide assistance of up to 476 billion yen, or about 3.5 billion dollars, to the Taiwan Semiconductor Manufacturing Company, with the aim of ensuring a stable domestic output of chips and greater economic security.
Industry Minister Hagiuda Koichi said the government is eager to see that the plant takes root in the region and achieves sustainable growth.
TSMC is building the plant with Japan's Sony Group and Japanese auto parts maker Denso. The firms are planning to start production in December 2024.