Japan Pm Warns Of Prolonged Coronavirus Battle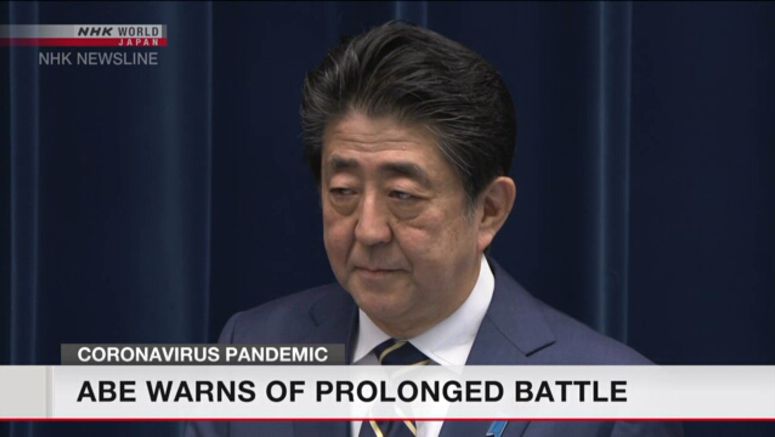 Japan's prime minister has warned people in the country to brace for a prolonged battle against the coronavirus.
Shinzo Abe said that outbreaks in the United States and Europe suggest the number of cases in Japan could jump by more than 30 times in just two weeks.
He said government officials will work with local authorities to curb the spread of the virus. But he said it is not necessary to declare a state of emergency at this stage.
Abe said an emergency economic stimulus package will be drawn up in the next 10 days. It will include cash benefits for households.
He said it would be larger than one put together following the 2008 global financial crisis.
Abe said the government will implement tax reductions and exemptions from local taxes, as well as interest-free loans and a new benefit system for small businesses.
The prime minister also said measures will be introduced to stimulate demand for businesses working in travel, transportation, restaurants and event-organization when the spread of infection is curbed.