Japan Ranks Low In Survey Of Women In Parliament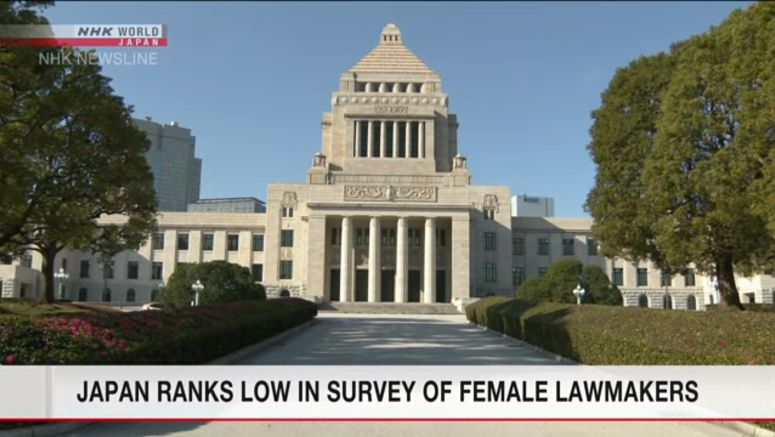 An international survey shows female representation in national parliaments around the world has almost doubled in the past 25 years. But Japan ranked low despite an increase in the proportion of female lawmakers.
The Geneva-based Inter-Parliamentary Union released the results of its survey of the number of women in the lower or single houses of parliament around the world. The publication comes ahead of International Women's Day, on March 8.
This year's IPU report also looked at the rate of increase in women's participation in parliaments from 1995 to 2020. It shows the overall percentage of female parliamentarians reached 24.9 percent in 2020, up from 11.3 percent in 1995.
Of 172 countries, Rwanda has achieved the greatest progress, with the rate of female participation in parliaments jumping from 4.3 percent in 1995 to 61.3 percent in 2020.
Learning lessons from the past genocide, the central African country introduced gender quotas to enhance women's roles in parliament and decision-making. This led to more than half of parliamentary seats being held by women.
As of January this year, 81 countries applied legislated gender quotas.
Meanwhile, the share of female lawmakers in Japan's Lower House rose to 9.9 percent in 2020 from 2.7 percent in 1995. But Japan only places 165th in terms of female representation, and 119th in terms of the rate of increase.