Japan Reports More Than 400 New Coronavirus Cases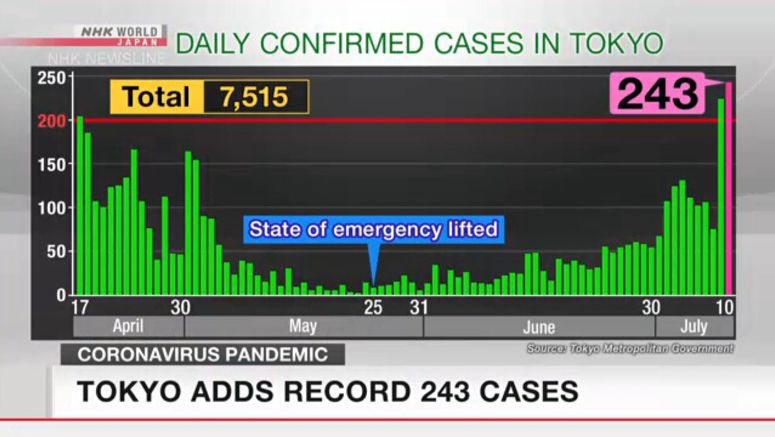 Japan's health authorities reported 413 new cases of the coronavirus on Friday. It's the first time since April 24 for the daily tally to exceed 400.
243 of the new cases were reported in the nation's capital, Tokyo. Neighboring Kanagawa prefecture reported 32 cases.
The total number of confirmed infections stands at 21,181, excluding cases from the Diamond Princess cruise ship. With the addition of 712 cases from the ship, which was quarantined in Yokohama, the total comes to 21,893.
The country's death toll stands at 995. That includes 13 from the cruise ship.