Japan Reports Nearly 1,000 New Cases On Tuesday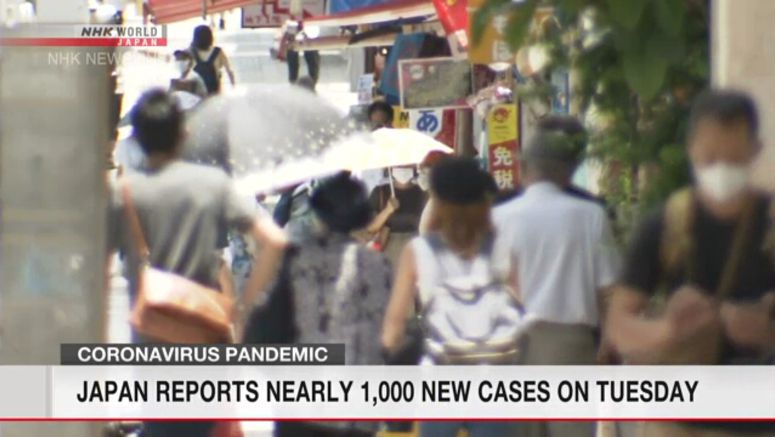 The coronavirus continues to spread across Japan. Nearly 1,000 cases were reported on Tuesday with several prefectures recording new daily records.
Osaka Governor Yoshimura Hirofumi said, "We have confirmed 155 infections. The number shows that the virus is spreading through community transmission."
To try and curb the spread, Osaka officials are asking residents and businesses to refrain from holding parties of more than five people for most of next month.
The central prefecture of Aichi reported 110 infections -- the highest daily figure since the pandemic began. The governor described the development as shocking.
Aichi Governor Omura Hideaki said, "We urge residents to realize that the situation is extremely severe. We are asking them to change their daily routines and avoid infection risks."
Kyoto, Gifu, and Okinawa prefectures also confirmed a record number of cases on Tuesday.
Tokyo continues to be the biggest hot spot with 266 cases on Tuesday. Its governor is calling on residents to stay home as much as possible during the coming summer vacation season.
Nearly 33,000 coronavirus cases have been confirmed in the country. More than 1,000 people have died.