Japan Reports Two More Coronavirus Deaths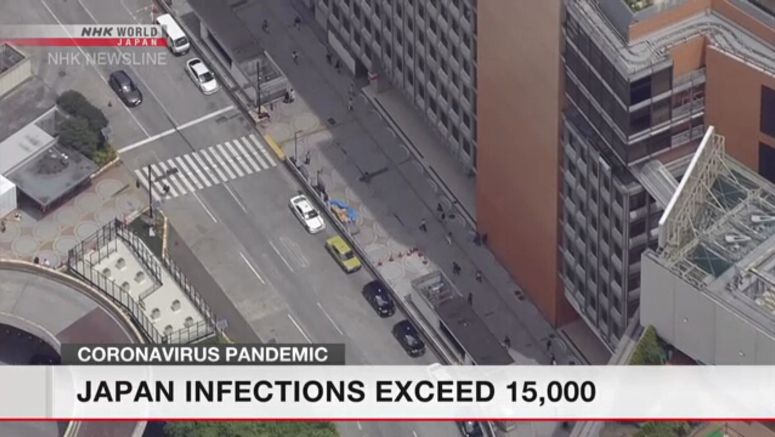 Health authorities in Japan have confirmed the first death from the coronavirus in the country's northeastern Tohoku region.
The Miyagi prefectural government said on Saturday the deceased had received treatment after testing positive for the virus.
In the southwestern prefecture of Kumamoto, a doctor in his 70s died on Saturday. Kumamoto City officials said he had worked for a hospital in the prefecture.
The national death toll has risen to 621, including 13 from the Diamond Princess.
Japan's total number of confirmed cases is now 15,663. The tally includes people tested at airport quarantine stations.
The addition of 712 cases from the Diamond Princess cruise ship, which had been quarantined in Yokohama, brings the total to 16,375.
By prefecture, Tokyo tops the list of infections with 4,810 cases, followed by Osaka with 1,716, Kanagawa with 1,148, Saitama with 943 and Hokkaido with 934.
Officials say 310 infections were confirmed at airport quarantines and among crew members of the Costa Atlantica cruise ship docked in Nagasaki. Fourteen cases were found among people who returned to Japan from China on government-chartered planes.
Officials say 291 people remained in serious condition as of Friday, including four from the Diamond Princess.
A total of 6,557 people had recovered and left hospital.