Japan Sees Fewer Foreign Visitors In January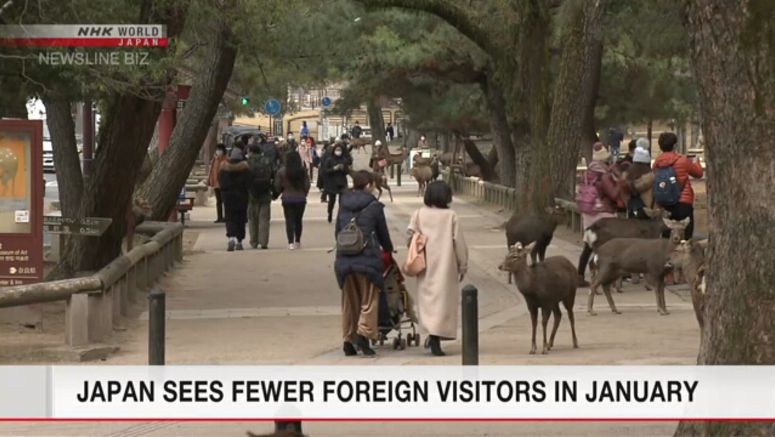 Foreign visitor numbers to Japan have fallen again for a fourth straight month. Figures for January show a steep decline in tourists from South Korea.
Tourism operators are also preparing for the impact of the coronavirus epidemic. That's expected to hit the industry from February onwards.
The Japan National Tourism Organization estimates about 2.66 million people came to Japan last month.
The figure is down 1.1 percent from a year earlier.
Arrivals from South Korea dropped by 59.4 percent amid continuing bitterness over trade and wartime labor disputes.
Travelers from mainland China were up 22.6 percent in January, helped by the introduction of new flight routes.
But their number fell sharply from January 27 when Chinese travel agencies began to suspend group tours.
Japan last year received about 32 million foreign visitors. The government has set a goal this year of 40 million as Tokyo hosts the Olympic and Paralympic Games.
But industry watchers are skeptical. They say shrinking arrivals from South Korea and China might make the target tough to reach.