Japan Sees First Death From Coronavirus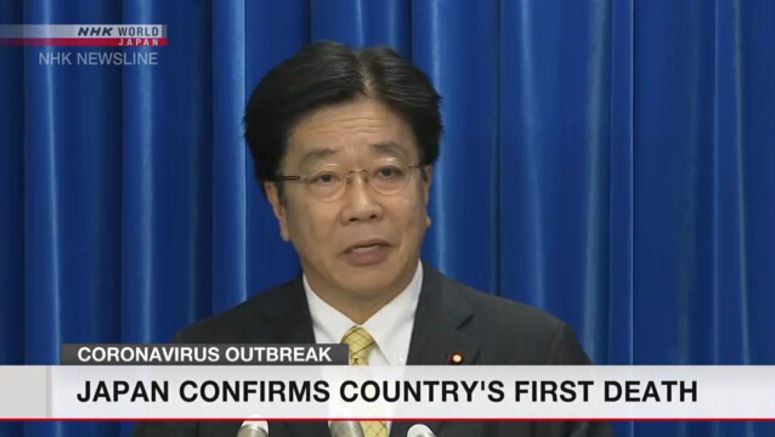 Japan's health ministry has confirmed that a woman infected with the new coronavirus has died. She was in her 80s and lived in Kanagawa prefecture, located just outside Tokyo. Her death marks the first virus-related death in the country.
Health minister Katsunobu Kato said: "She exhibited symptoms on January 22 and was admitted to a hospital in Kanagawa on February 1. She was declared dead today. After that, tests confirmed that she had contracted the new coronavirus."
The health ministry added that the woman reportedly never traveled abroad.
Her son-in-law, who is a taxi driver, was also found to be infected with the virus.
Health ministry officials say the man says he didn't visit the Chinese provinces of Hubei or Zhejiang during the two weeks before he began exhibiting symptoms. They also say he denies driving any foreign customers during this period.
Another new case in Japan is a doctor in his 50s. He works at a hospital in western Japan.
A man in his 20s, who lives just outside Tokyo has also been infected.
Health ministry officials are still investigating how they contracted the virus.