Japan Sets Up Team For Coronavirus Clusters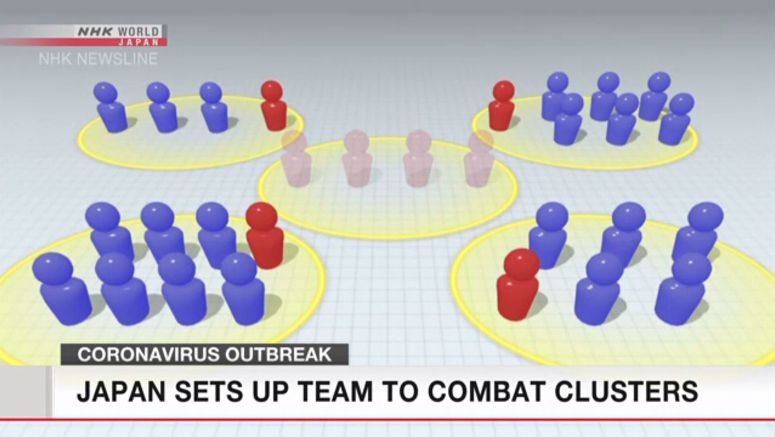 Japan's health ministry has set up a team of experts to tackle clusters of the new coronavirus.
The ministry says that clusters, or groups of people infected with the virus, may have occurred in some parts of Japan, including Tokyo and Wakayama.
The ministry says it is extremely important to grasp the phenomenon at an early stage and to take countermeasures as quickly as possible.
The team established on Tuesday has about 30 members. They include researchers from universities and the National Institute of Infectious Diseases.
They will be dispatched to areas with infections and will work with prefectural governments to collect and analyze data.
The ministry says officials will provide full support for the affected areas, as delay in taking action may lead to large-scale infections.