Japan, S.korea To Hold Trade Talks On March 10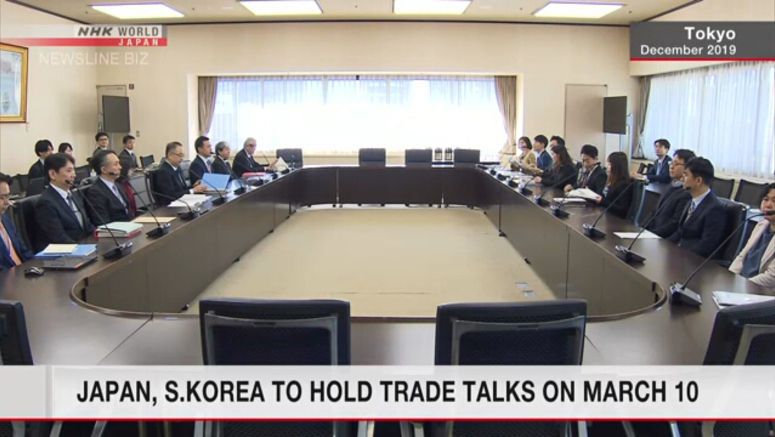 The Japanese government says it will hold talks with South Korea next month to discuss trade.
The two sides will meet for negotiations on March 10th in Seoul. They previously met in December for the first time in three-and-a-half years.
The officials are expected to discuss Japan's tighter export screening on some high-tech materials, as well as South Korea's trade controls.
Tokyo wants to consult with Seoul about its progress on the trade control system and related legislation.