Japan To Declare Severe Disaster For Downpour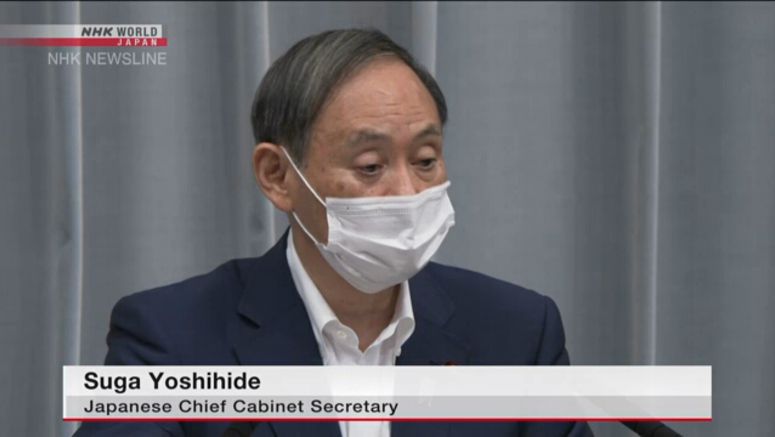 The Japanese government says it plans to designate the heavy rain that swamped the southwestern region of Kyushu as a "severe natural disaster" in order to increase state subsidies for reconstruction work.
Chief Cabinet Secretary Suga Yoshihide told reporters on Wednesday that the government is assessing the damage to decide which areas should be covered by the measure.
He said the designation will be made for areas as soon as they are found eligible, stressing the importance of local municipalities being able to continue recovery efforts without financial worries. Suga said he received a report saying that a number of communities remain isolated in Kumamoto, which is one of the hardest-hit prefectures.
Suga said rescuers have already visited communities in the village of Kuma to check on residents' health and food supplies. He added that personnel will be sent to other isolated villages, and that the dirt from mudslides shall be cleared as soon as possible.
Suga also cited reports from Gifu and Nagano prefectures in central Japan. He said no casualties have been confirmed, but some areas in the two prefectures are said be isolated.
Suga called on people to remain on the alert against possible downpours across wide areas, from western to northeastern parts of the country, as the rain front is expected to remain through Friday.