Japan To Distribute Masks Nationwide Next Week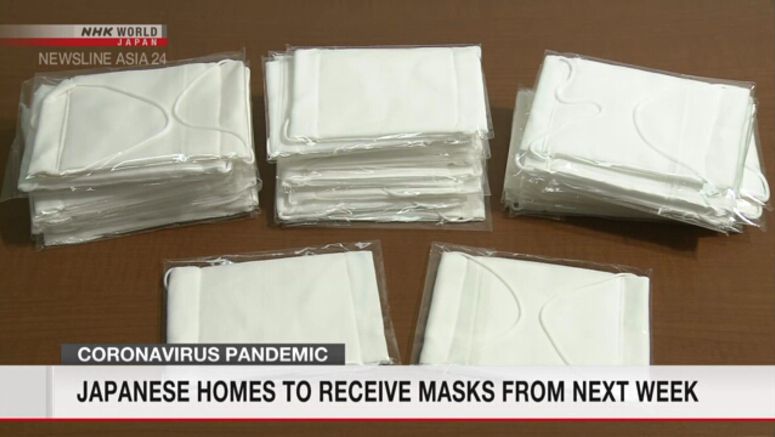 The Japanese government will start mailing reusable cloth masks to all households in the country next week in a bid to address the continuing shortage.
Households in Tokyo and other urban areas will be the first to receive the masks as they have the largest number of coronavirus cases.
A total of 58.5 million households will each receive two cloth masks. The health ministry says the packing is now underway and a leaflet explaining how to wash the masks will be enclosed.
The total cost will be 430 million dollars, including postage. Half the money will be covered by reserve funds and the other half will be included in a supplementary budget for the current fiscal year.
The ministry also plans to deliver 130 million cloth masks to elderly people in care facilities and to pregnant women after the passage of the supplementary budget.