Japan To Expand Anti - Virus Restrictions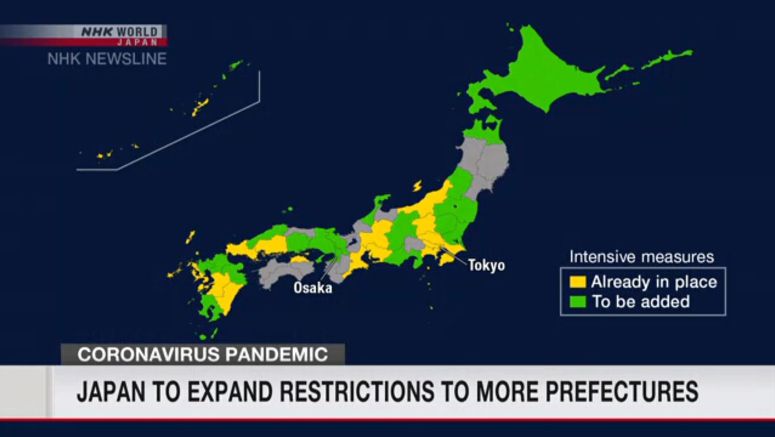 The Japanese government is expected to announce plans on Tuesday to expand the current quasi-state of emergency to 18 more prefectures.
The move will result in 34 out of Japan's 47 nationwide prefectures facing tightened anti-coronavirus restrictions.
The new additions will include Osaka and Kyoto prefectures in western Japan, as well as the northern prefecture of Hokkaido.
The intensive measures, which include limiting the opening hours of businesses such as restaurants and bars, will be in place from Thursday through February 20.
Prime Minister Kishida Fumio discussed the matter with relevant ministers on Monday evening.
He also suggested extending the quasi-emergency measures of the prefectures of Okinawa, Yamaguchi and Hiroshima until February 20.
Kishida said the government will seek advice and approval from experts on its plan to extend intensive anti-infection measures. The government's task force is expected to make a formal decision on Tuesday.