Japan To Expand Entry Ban To More European Regions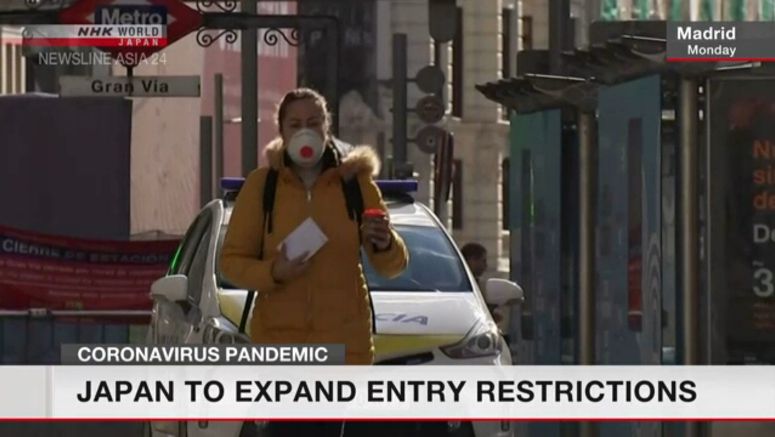 NHK has learned that the Japanese government is planning to expand entry restrictions to foreigners from parts of Europe where the new coronavirus infection is rapidly spreading.
The new restrictions will apply to three areas in Spain, including the Madrid region; four areas in Italy, including the northern region of Liguria; the Ticino region of southern Switzerland; and all of Iceland.
The government plans to bar foreign nationals who have visited these areas within 14 days of seeking to enter Japan. The measure is expected to be authorized shortly during a government task force meeting.
The move comes after Japan raised its travel alert for the same European regions to Level 3 on Monday -- the second highest level, which recommends canceling trips.
Japan currently restricts entry by foreigners who have stayed in some parts of China, South Korea, Italy and Iran.
The government is also considering asking travelers who arrive from European nations including France and Germany to put themselves under self-imposed quarantine for 14 days. The request will also apply to Japanese nationals.