Japan To Expand Entry Control To Travelers From Us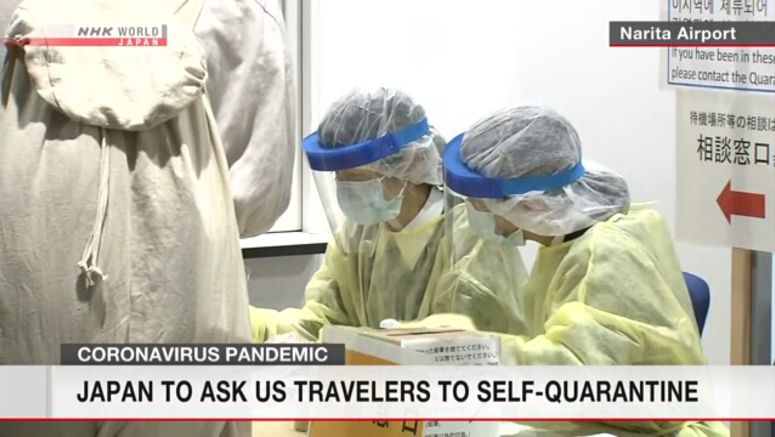 Japan plans to ask all people arriving in the country from the United States to self-quarantine for two weeks, starting on Thursday.
People with fevers or other symptoms arriving by sea and air are to be tested for the new coronavirus at quarantine stations.
The measure has already been applied to arrivals from 40 countries including China, South Korea and European nations, following the rapid spread of the virus there.
All those arriving from those countries, including Japanese nationals, are asked to stay at homes, hotels and other facilities they've declared for two weeks, even if they have no symptoms.
They are asked to use private or rental cars and refrain from using taxis or public transportation when going from ports of entry to their places of self-quarantine.
During the two-week period, they are requested to check their temperature every day. They are also asked to immediately contact a consultation center and visit a designated medical institution if they develop symptoms such as fever or coughing.
The measure is due to last until the end of April, but officials say it may be extended, depending on the situation.