Japan To Expand Help Services For Dv Victims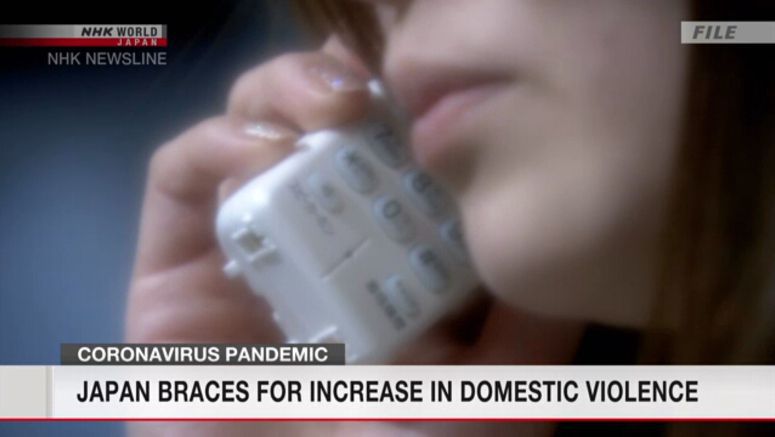 The Japanese government is preparing for a possible increase in domestic violence cases, amid the coronavirus outbreak.
The government is concerned that domestic violence cases could surge, as the outbreak forces people to stay home and businesses to shut down. Such changes could heighten people's anxiety and stress levels and lead to a possible increase in domestic violence. Victims of domestic abuse are often unable to get away from their abusers.
Japan's Cabinet Office is calling on municipal governments to continue to provide such victims with consultation services and temporary shelters, while they take preventive measures against the virus.
The office plans to expand the services by delegating some of them to private organizations. The organizations will receive calls during the night and on holidays, when the public offices are closed.
The private groups will also set up help lines on social media.
The Cabinet Office is expected to set aside 150 million yen, or about 1.4 million dollars, in a supplementary budget plan for this fiscal year. It will launch the consultation service as early as May.