Japan To Extend State Of Emergency To May 31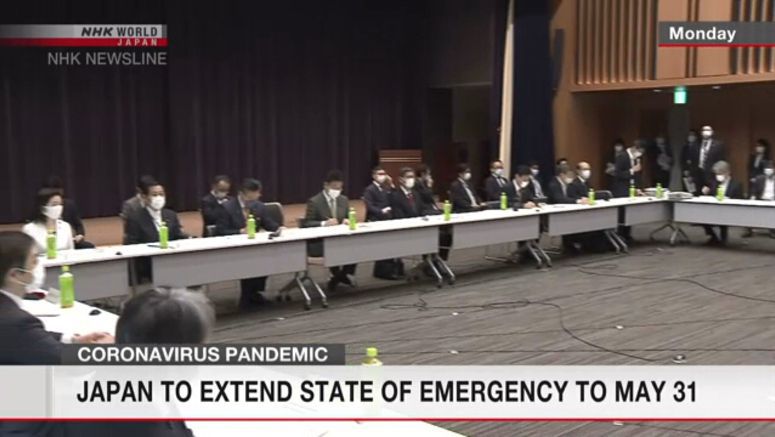 Japan is set to extend its nationwide state of emergency for the coronavirus pandemic by nearly a month until the end of May. It was originally set to expire on Wednesday.
Prime Minister Abe Shinzo met his ministers in charge of the crisis and health issues on Sunday.
They agreed to extend the state of emergency on the grounds that the medical system remains under strain despite the downturn in the daily number of newly confirmed infections.
On Monday morning, two ministers heard the opinions of a panel of experts on the extension schedule.
The government will then inform the Diet of the plan before finalizing it at a taskforce meeting later in the day.
The government is not seeking to expand the list of 13 prefectures that are under a special alert for their need to take particularly strict measures.
They include Tokyo and Osaka.
Meanwhile, other prefectures are likely to be allowed to partially ease their requests for limited activities by people and businesses. But they are expected to be asked to continue discouraging people from traveling across prefectural borders and going out at night.