Japan To Fast - Track Remdesivir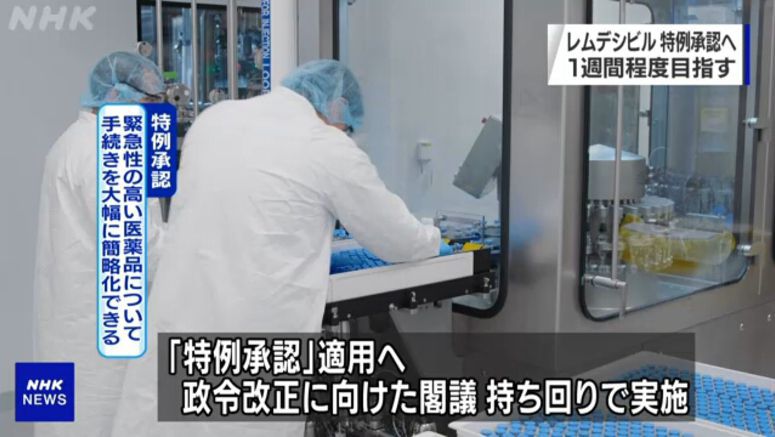 Japan's government has begun procedures to fast-track approval of the antiviral drug remdesivir as a possible treatment for coronavirus patients.
The move follows US authorization on Friday for emergency use of the drug to treat COVID-19. Remdesivir was originally developed as a treatment for Ebola.
Health minister Kato Katsunobu earlier said he would aim for swift approval of the drug through special procedures, while monitoring its use overseas.
Health ministry officials said on Saturday they will circulate a proposal among Cabinet ministers in the afternoon to amend a government ordinance that would enable the drug's entry to the healthcare system.
The ministry will also call an advisory panel meeting to seek expert opinions, after receiving an application from a pharmaceutical company for the drug's approval.
Officials want remdesivir to be approved within a week at the earliest. If accepted, it will be the first recognized treatment for the coronavirus in Japan.
The officials say since stocks of the drug are limited, it may initially be distributed only to certain hospitals under the ministry's supervision.