Japan To Include Us, China, Uk In Entry Ban List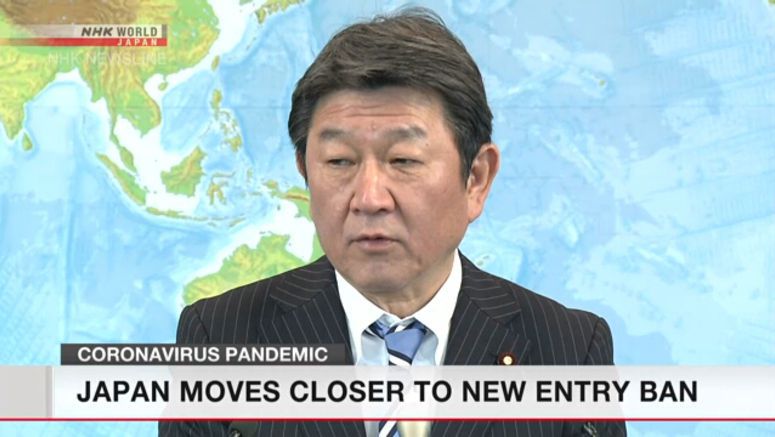 Japan is planning to place an entry ban on foreign nationals from an additional 49 countries and territories as the coronavirus pandemic expands.
Foreign Minister Motegi Toshimitsu revealed the plan on Tuesday. The additional areas will include the United States, Canada, and all of China and South Korea as well as Britain and Greece, covering most of Europe.
The updated list will cover a total of 73 countries and territories, including Africa, South America and parts of the Middle East.
Foreigners who have been to any of those regions within 14 days of arriving in Japan will not be allowed entry.
Motegi also said the Foreign Ministry raised travel alerts for those 49 countries and territories to level 3, urging Japanese nationals to avoid traveling to them.
The alerts for all countries and territories other than those ranked level 3 were raised to level 2. Japanese nationals are being warned against making any non-essential trips to such places.