Japan To Launch Coronavirus Contact - Tracing App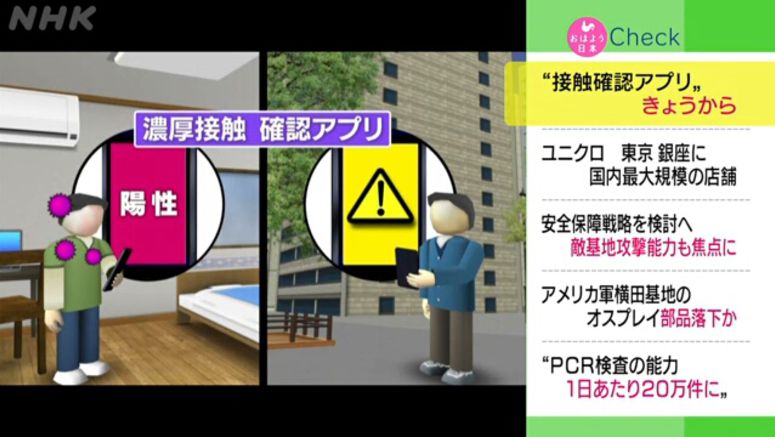 The Japanese government is launching a smartphone app designed to notify people who have come into close contact with individuals confirmed infected with the coronavirus.
It will release the free software on app distribution platforms on Friday.
The app stores the contact data of users when they come within a certain distance of each other.
If users test positive for the virus, other users who spent at least 15 minutes within about 1 meter of them will be notified.
The app deletes contact data 14 days after it records them. It also does not collect phone numbers, location data, or other information that could identify its users.
The government says the app can better protect user privacy than similar software introduced abroad.
It plans to encourage wide use of the app. The government says having many users will lead to swift testing and prevention of the spread of infections.