Japan To Lift Pandemic Emergency For 6 Prefectures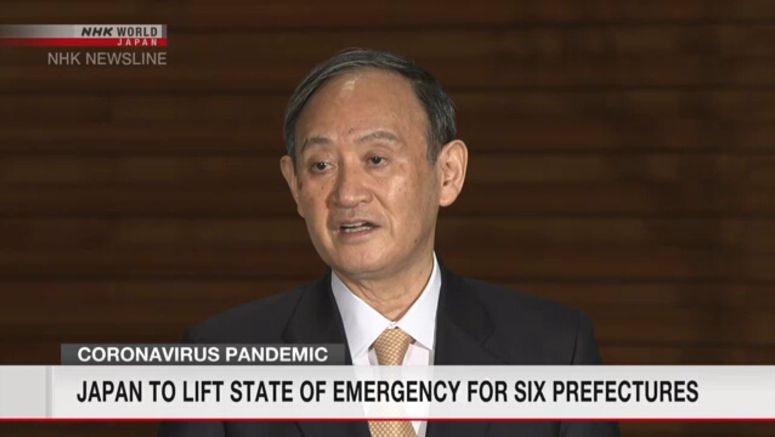 Japan's prime minister says coronavirus conditions in six prefectures have improved enough to lift a state of emergency on Sunday. But, the declaration will remain in place for Tokyo and three neighboring prefectures.
Suga Yoshihide said, "What is important now is to take thorough measures to prevent the spread of infection and lift the state of emergency across the country on March 7."
Osaka, Kyoto, Hyogo, Fukuoka, Aichi and Gifu will all be released early from the state of emergency at the end of this month.
But Tokyo, Kanagawa, Saitama and Chiba will wait until March 7.
News that people may soon face fewer restrictions ound a mixed response in Western Japan.
A woman in Fukuoka said, "I feel good about it. I want to be able to go out and eat with friends after work."
A man in Osaka said, I'm concerned about another surge, what they call "a rebound." It'd be better to contain the virus once and for all, before lifting the state-of-emergency."
But Osaka's governor says the prefecture will be careful not to move too fast.
Yoshimura Hirofumi said, "It's very important that we don't allow cases to rebound. We'll gradually lift restrictions to strike a balance between social and economic activities and anti-virus measures. It will be very difficult, but I think we should try."
A panel of experts helped the central government come to the decision --- but some remain concerned.
The top expert issued a fresh appeal for everyone to cooperate.
Omi Shigeru said, "When the state of emergency is lifted, there will be fewer infection control measures in place. And it'll be easy for people to drop their guard."
Daily cases have slowed in recent weeks, with Japan confirming one thousand 56 new infections and 80 deaths on Friday.
Tokyo has reported 30 coronavirus deaths, marking the second highest daily tally on record.