Japan To Lift State Of Emergency Except Okinawa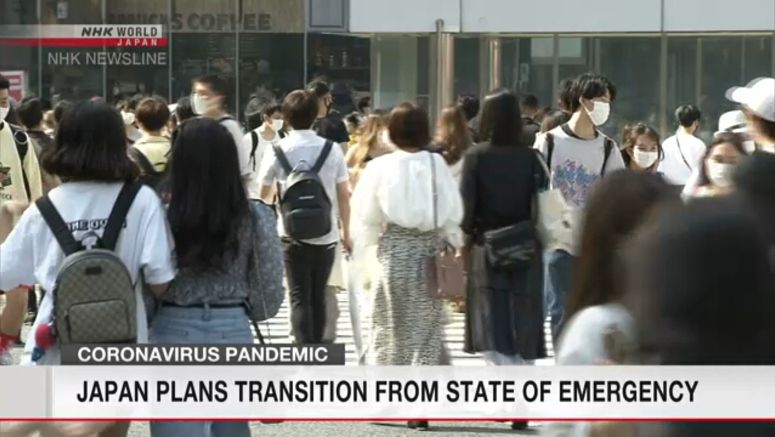 Japan's government is considering lifting the coronavirus state of emergency currently issued for 10 prefectures except Okinawa.
It also plans to apply intensive preventive measures to seven of them, including Tokyo and Osaka.
The plan was agreed at a meeting on Wednesday between Prime Minister Suga Yoshihide and the minister in charge of coronavirus response, Nishimura Yasutoshi, health minister Tamura Norihisa and others.
According to the plan, the state of emergency for nine prefectures will end on Sunday. Seven of those prefectures, which are Hokkaido, Tokyo, Aichi, Osaka, Hyogo, Kyoto and Fukuoka, will be placed under intensive anti-virus measures until July 11.
The government has told its plan to governing parties.
As for Okinawa, the government plans to extend the state of emergency until July 11 as its medical system remains under strain.
Other five prefectures have been under special preventive measures. The designation for the measures will be lifted in Gifu and Mie prefectures on Sunday, but will be extended to July 11 in Saitama, Chiba and Kanagawa prefectures.
The government will seek advice from a panel of infectious disease experts on Thursday. If approved, the plan will be finalized at a government task force meeting.