Japan To Provide Free Covid - 19 Vaccination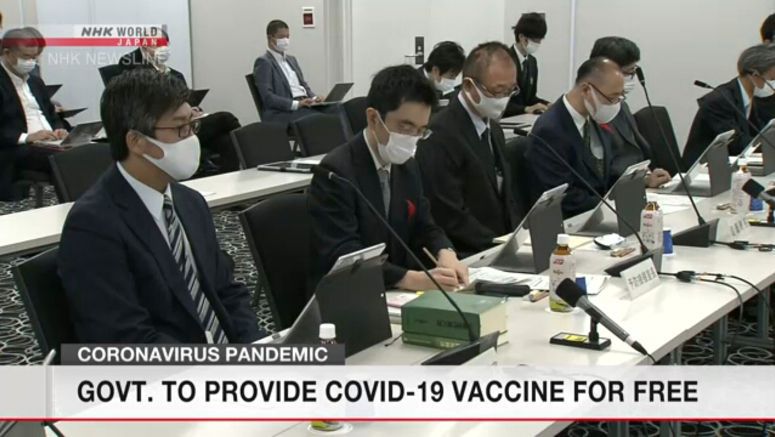 The Japanese government will cover the cost of vaccinations against coronavirus infection. It will also pay compensation to people who develop side effects.
The government presented a vaccination plan to a panel of experts at the health ministry on Friday. It stipulates that anyone who develops side effects will be eligible for financial support and other relief measures.
The support will be equal to that given to people who develop health problems from vaccines for other infectious diseases such as tuberculosis.
If drugmakers pay compensation, the government will cover the cost.
The plan says municipalities will be in charge of administering vaccination programs and encourages residents to get a shot.
These measures will be dropped if a vaccine turns out to be problematic or ineffective.
The experts approved the plan. The health ministry will submit a bill amending the Preventive Vaccination Law to an extraordinary Diet session.
The government has been negotiating with Western pharmaceutical companies to secure doses for all the country's residents by the first half of next year.