Japan To Recommend Online Consultations For Mild Covid Cases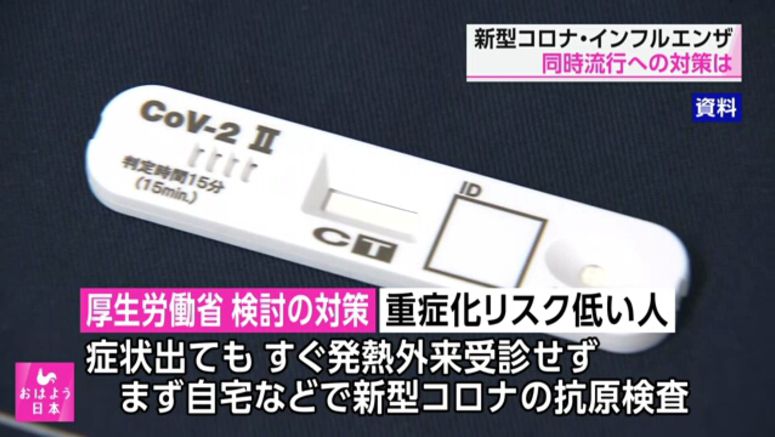 Japanese health authorities are considering urging people with fevers to consult doctors online if they have a low risk of developing serious coronavirus symptoms.
The plan is aimed at reducing the burden on medical institutions, as experts at the health ministry are predicting that seasonal influenza may spread earlier than usual this winter.
The ministry plans to recommend that most people take an antigen test at home if they develop a fever. If the result is negative, they will be advised to consult a physician over the phone or online, or to see their family doctor.
Those at high risk of becoming seriously ill, including the elderly, will be urged to see a doctor in person.
Ministry officials also plan to encourage people to receive vaccinations for both influenza and the coronavirus.
They are expected to announce details of the measure as early as next week.