Japan To Release Oil Reserves In Tandem With Us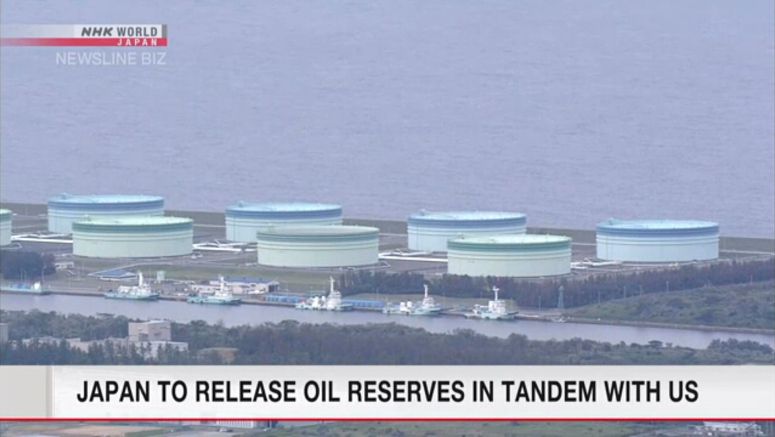 The Japanese government is taking the unprecedented step of tapping into its state oil reserves in response to a request from the Biden administration.
Japan is one of several major energy consuming nations including the United States doing the same to deal with a spike in crude oil prices.
Japanese Prime Minister Kishida Fumio said "The Japanese government has decided to sell some of its state oil reserves. Stabilizing crude oil prices is a very important task to create economic recovery from the coronavirus pandemic."
The government will provide the market with several million barrels from reserves. That's enough supply to last for a number of days.
Japan stockpiles oil equivalent to 145 days of domestic consumption.
The government sells some oil when it renews its reserves, but it does not usually release it as a measure to deal with rising prices.
The White House said the US move is in parallel with countries including Japan, China, India, South Korea and the UK.
The administration said this will be the first-ever coordinated oil release of its kind. The US will make 50 million barrels available over the next several months.
Crude oil prices are expected to remain high after the Organization of the Petroleum Exporting Countries, plus major non-members such as Russia, decided against raising output in December.