Japan To Release Q2 Gdp Data On Monday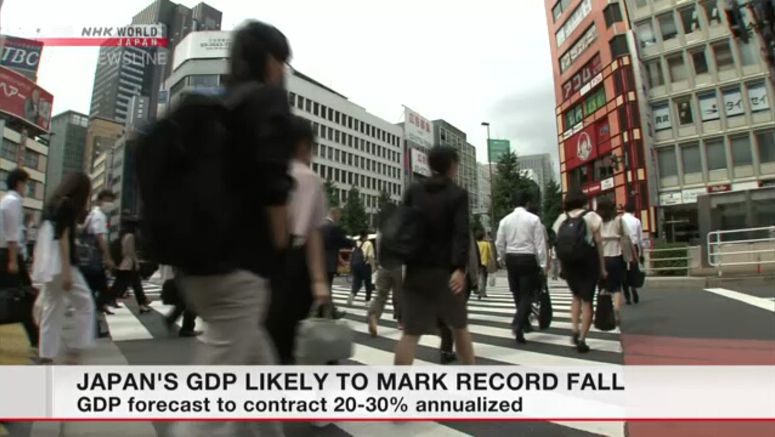 Japan's Cabinet Office will announce preliminary data on gross domestic product in the April-to-June quarter shortly before 9 a.m. on Monday.
Many surveys conducted by private-sector research companies attribute a record shrinkage in the second quarter to the coronavirus.
They indicate that the country's GDP contracted at an annualized pace of somewhere between 20 and 30 percent in real terms compared to the previous quarter.
The degree of contraction would be greater than the minus 17.8 percent registered in the January-to-March quarter of 2009 following the global financial crisis. It would also be the sharpest reduction since 1980 when comparable data became available.
Research firms ascribe the shrinkage to a slump in personal consumption in restaurant, tourism and other sectors under the government's state of emergency, and local governments' requests for business suspensions. The companies also cite a drop in automobile exports.
Other nations also saw significant contractions in their second-quarter GDP owing to the coronavirus. The United States logged an annualized shrinkage of 32.9 percent in the period.