Japan To Suspend Arrivals To Stop New Variant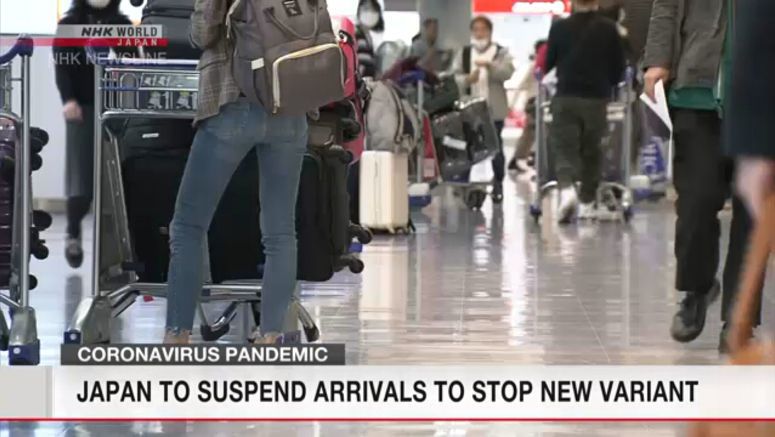 The Japanese government has decided to suspend new entries of foreign nationals in an effort to stop the influx of a new coronavirus variant.
The new strain has been spreading outside Japan in at least 14 countries and one territory. It is believed to be more contagious than the original virus.
Government officials say the measure will be in place from Monday through all of January.
Japanese citizens and foreign residents can still enter, but they're required to self-quarantine for 14 days.
Everyone must also provide proof of a negative test result within 72 hours before departure.
The decision came hours after health officials confirmed on Saturday that another person who recently returned from Britain has tested positive for the new strain.
They say he is a pilot and that one of his family members also tested positive. They are both being treated in hospital.
On Friday, five other travelers from Britain were confirmed to be infected with the new variant.