Japan, Uk Agree To Cooperate In Tackling Outbreak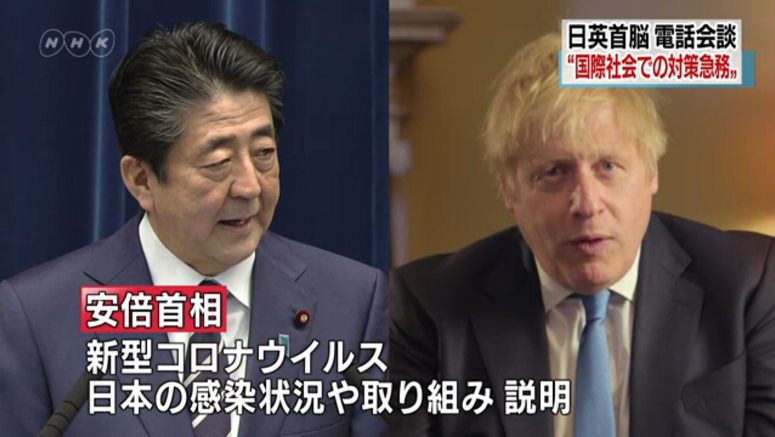 Japanese Prime Minister Shinzo Abe and British Prime Minister Boris Johnson have agreed to work closely together to fight the coronavirus pandemic.
In phone talks on Sunday, Abe briefed Johnson on the situation in Japan and how the government is trying to contain the virus.
Abe also stressed the need for the Group of Seven members to show they are united in tackling the outbreak to curb the downside risks for the global economy.
The two leaders reaffirmed that the international community needs to come together in responding to the outbreak.
Abe said the government responded to the mass infection on the British-registered Diamond Princess cruise ship from a humanitarian standpoint.
The vessel was quarantined at Yokohama Port, near Tokyo, for about a month.
Johnson reportedly expressed his gratitude.