Japan Urged To Debate Nuclear Disarmament Treaty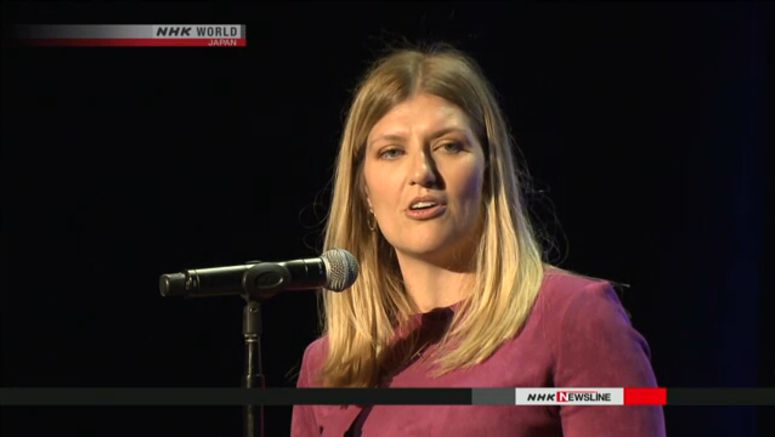 The head of the International Campaign to Abolish Nuclear Weapons, or ICAN, has urged Japan to launch discussions on whether to join the UN Treaty on the Prohibition of Nuclear Weapons.
ICAN won the 2017 Nobel Peace Prize for its contribution to the adoption of the treaty.
Its executive director, Beatrice Fihn, joined a debate held in Hiroshima, western Japan, ahead of the 75th anniversary of the US atomic bombing of the city.
The event, held on Wednesday, was sponsored by the Japan NGO Network for Nuclear Weapons Abolition. Senior lawmakers from the ruling and opposition parties took part.
Fihn, who attended the debate online from Geneva, Switzerland, called on politicians and the public to promote discussion toward Japan's joining the treaty.
She asked whether Japan wants to be known as "the country that clung to these weapons of mass destruction longer than anyone else." She added "Japan can join this treaty while keeping military alliance with a nuclear-armed state like the United States."
Participants gave their views on the pros and cons of joining the treaty as Fihn listened.
After the discussions, she told NHK that she believes "Japan could have such a huge impact in the world if it joined this treaty", and "that could be really a turning point for nuclear weapons."