Japan Urges China To Waive Anal Swab Virus Test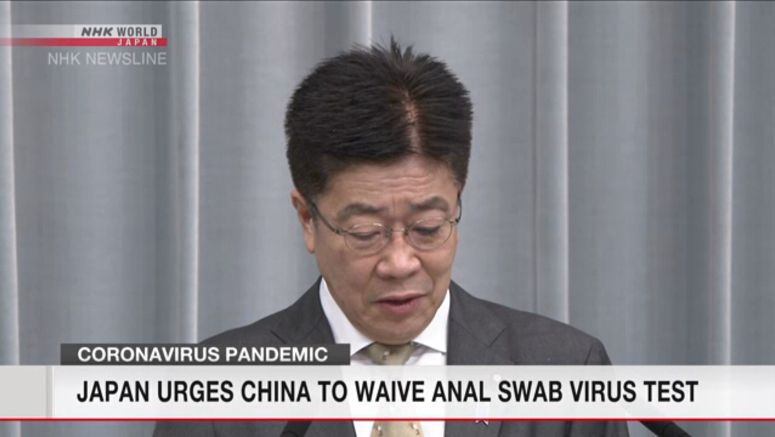 The Japanese government has asked China not to conduct coronavirus tests using anal swabs on Japanese people visiting the country.
Chief Cabinet Secretary Kato Katsunobu told reporters on Monday that the government had made the request to the Chinese Foreign Ministry and Beijing city authorities.
Kato said China is carrying out such tests on people in quarantine and some of those who enter the country.
He explained that the Japanese Embassy in Beijing has been contacted by Japanese nationals who said they had to undergo the procedure and suffered significant psychological strain.
Kato said Chinese officials have not responded to Japan's request and that the government will continue to urge the change.
He also said the government doesn't know how many Japanese have undergone this type of test. He added that it has not been confirmed whether other countries conduct such tests.
Chinese Foreign Ministry spokesperson Wang Wenbin told reporters on Monday that China is adjusting its preventive measures from a scientific viewpoint, depending on the infection situation. Wang did not mention whether authorities will waive the procedure.
Chinese media quote experts as saying that samples taken from infected people by anal swabs remain positive longer than those taken by nasal and throat swabs, which helps prevent officials from overlooking carriers of the virus.