Japan - Us Summit Underway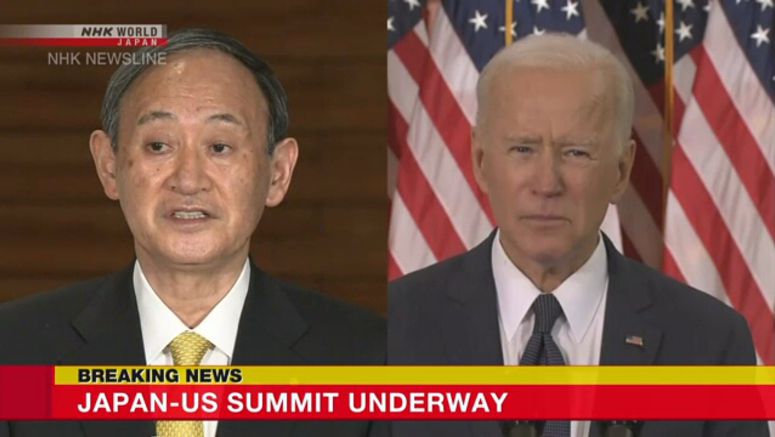 The summit between Japanese Prime Minister Suga Yoshihide and US President Joe Biden has started at the White House.
It's Biden's first in-person talks with a foreign leader since he took office.
The leaders will issue a formal statement. A US official says Washington wants it to refer to peace and stability in the Taiwan Strait. It would be the first time a joint statement from the two sides touches on Taiwan in more than half a century.
Economic issues are also likely to be on the agenda. The US official says Japan and the US will invest 2 billion dollars in 5G telecommunications and other technologies to counter China's growing influence.
The two leaders are also expected to discuss national security, climate change and China's alleged human rights abuses against Uyghur Muslims and other ethnic minorities.
Earlier, the Japanese leader held talks with US Vice President Kamala Harris.
He said he appreciates the Biden administration's emphasis on cooperation with its allies, adding he wants to further strengthen bilateral ties through continued talks.