Japanese Astronaut Noguchi Completes 4th Spacewalk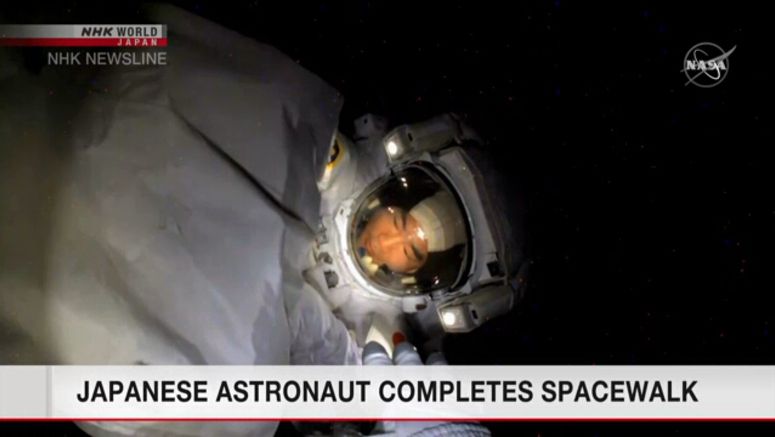 Japanese astronaut Noguchi Soichi has completed a fourth spacewalk outside the International Space Station.
Noguchi and NASA astronaut Kate Rubins ventured outside the ISS to install modification kits for mounting solar arrays. The work lasted about seven hours.
In November, Noguchi began a six-month science mission on board the ISS, which is orbiting earth at an altitude of about 400 kilometers.
Noguchi has taken more spacewalks than any other Japanese astronaut. He has now spent around 27 hours outside the ISS.
The 55-year-old Noguchi is also the oldest Japanese astronaut to walk in space.