Japanese Authorities Warn Big Rivers May Overflow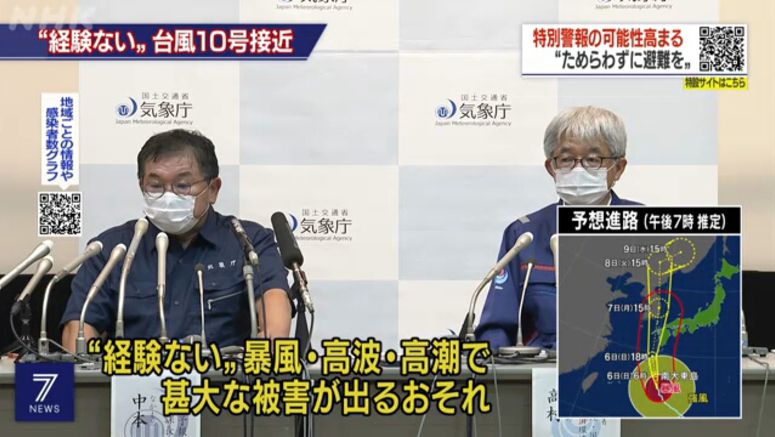 Japan's Meteorological Agency and land ministry are calling on people in the path of Typhoon Haishen to prepare with the utmost caution.
In a joint news conference on Saturday, an official from the Meteorological Agency said Haishen is expected to develop to an emergency-warning level before approaching Okinawa on Sunday morning and Amami later in the day.
The official said it is expected to approach or make landfall in the Kyushu region between Sunday afternoon and Monday while maintaining its strength.
The official warned of unprecedented heavy rains, record-breaking winds, high waves and storm surges. The official called on people to evacuate promptly if ordered by municipalities.
The official also warned that record storm surges, combined with high waves, could cause water to overflow levees and result in flooding.
A land ministry official said rainfall may exceed the capacity of the larger rivers in Kyushu that are managed by the central government, and that there is an increased risk of flooding.