Japanese Automakers Seek Ai Talent In Tokyo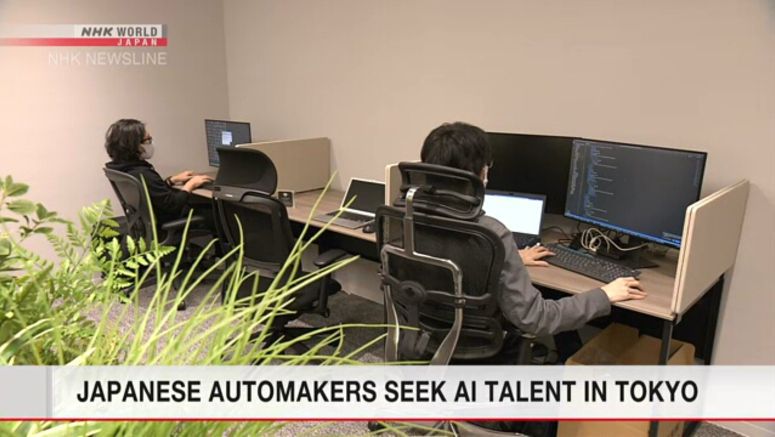 Japanese automakers are stepping up efforts to develop software for self-driving vehicles. Many are establishing offices in Tokyo, away from production plants, to attract the IT specialists needed for autonomous vehicles.
Subaru opened an office in Shibuya in central Tokyo this month. It will specialize in the development of artificial intelligence for their cars.
Tokyo is home to many IT firms and the company hopes to attract the area's AI talent. Subaru officials say they plan to hire about 20 people for the new office.
Mitsubishi Motors has also moved its research and development office from Okazaki City in Aichi Prefecture to Tokyo.
Last year, Toyota Motor opened a subsidiary in Tokyo's Chuo-Ward. It specializes in development of software for self-driving cars.