Japanese Carmakers Bring Output Back To Normal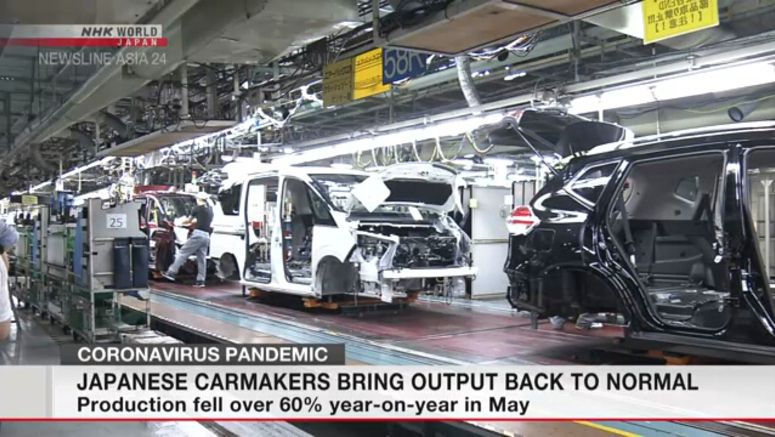 Major Japanese automakers are returning domestic factories to normal production levels. The companies say global demand for automobiles is on the mend .
Eight Japanese carmakers were forced to adjust output due to the pandemic.
Their combined total unit production in May was down by more than 60 percent from a year ago.
Toyota says its output this month will likely hit the target that was set in December of 2019. Honda and Nissan also plan to return production to roughly normal levels.
Suzuki, Subaru and Mazda had suspended nighttime production, but they have since restarted.
It remains unclear whether demand will fully recover as the coronavirus continues to spread around the globe.