Japanese Corporate Capital Spending Revised Down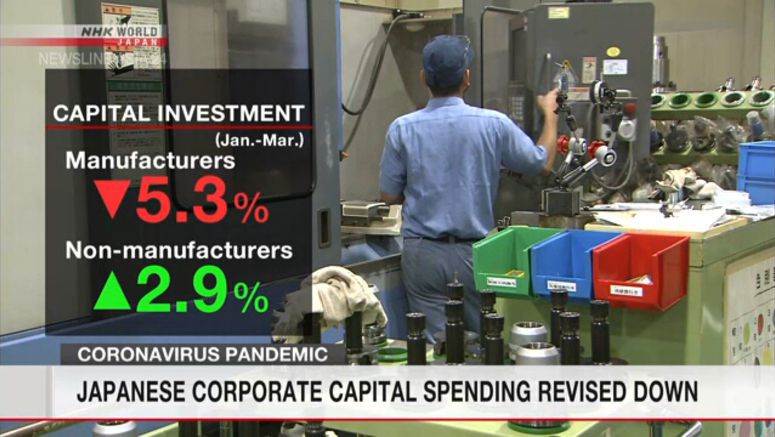 Data on capital investment by Japanese companies for the January-March period has been revised down, after the impact of the coronavirus pandemic became clearer.
The survey by the Finance Ministry targeted roughly 30,000 firms with capital equivalent to at least 94,000 dollars.
Investments in plant and equipment stood at nearly 16 trillion yen, or about 149 billion dollars.
That is up just 0.1 percent year-on-year, down from a preliminary reading of 4.3-percent growth announced last month.
Spending by manufacturers was revised to a 5.3 percent drop from a 0.6 percent increase. The figure for non-manufacturers was also lowered, to plus 2.9 percent from 6.2 percent.
The finance ministry says the change was mainly due to automakers refraining from investing in production facilities because of the pandemic-induced slowdown in the global economy.
Meanwhile, corporate sales for the January-March quarter fell 7.5 percent year-on-year, a steeper decline than the 3.5 percent contraction in preliminary data.
Ministry officials say the outcome reflects the tough economic trend overall, including the slump in car sales and falling demand for hotels and other services.