Japanese Curry Chain Opens Branch In India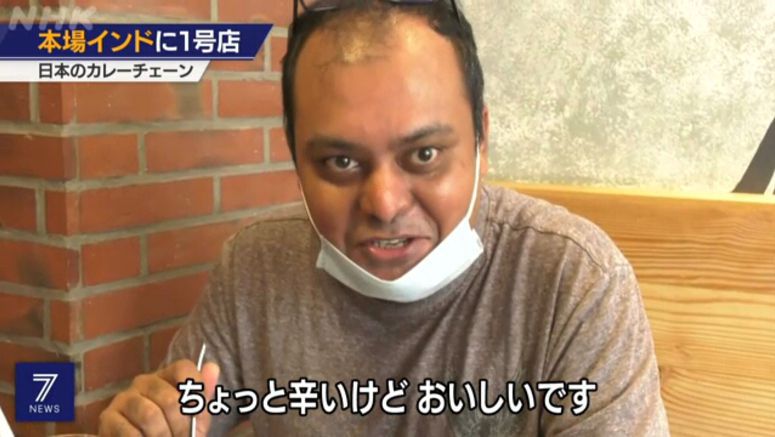 A major Japanese food chain, Curry House CoCo Ichibanya, on Monday opened a restaurant in India, the home of curry dishes.
The restaurant in the suburbs of New Delhi was initially planned to open earlier this year, but the coronavirus pandemic put the plan on hold.
The Japanese-style curry restaurant offers the same kinds of sauces as those used in Japan. Diners place orders by customizing spice levels, but are given options not offered at outlets in Japan, such as cheese-based dishes.
A local customer said he sampled Japanese curry for the first time, and found it unique and tasty. He said the curry was a little hot, but he believes Indians will like its taste.
Ichibanya India's COO, Nakamura Hirosuke, expressed gratitude that so many customers had come in. He said he hopes to introduce Japanese-style curry to the people of India.
The ongoing spread of the coronavirus in the country has prompted the restaurant to halve its seating capacity to 30. Diners place orders through a QR code to avoid sharing menus.