Japanese Envoy In Rakine State To Oversee Voting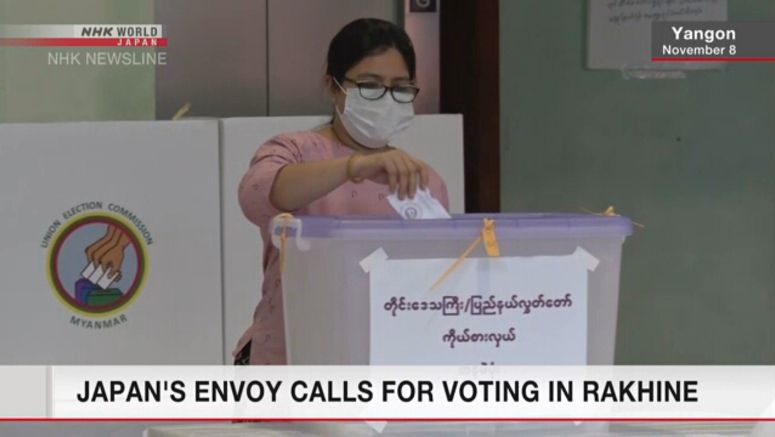 The Japanese government has dispatched a special envoy to a war-torn region of Myanmar to help carry out voting that was postponed due to fighting.
Myanmar held a general election on November 8 but the election commission postponed voting at all nine electoral districts in Rakhine State. The government has not said when voting in the region will take place.
Special envoy Sasakawa Yohei, who is chairman of the non-profit Nippon Foundation, arrived on Saturday in the northern part of Rakhine, where fighting has been fiercest. He is interviewing local residents to get a grasp of the current security situation in the region.
Sasakawa also plans to work with election authorities to ensure that voting is possible.
The region has been devastated by conflict since 2017, when state security forces cracked down on insurgents. Hundreds of thousands of Rohingya Muslims were forced to flee as a result of the campaign, which the UN says was carried out with "genocidal intent."
Fighting has been ongoing, though a ceasefire is currently in place. Japan hopes that carrying out the vote will help bring stability to the region.