Japanese Expert Panel Backs Longer Restrictions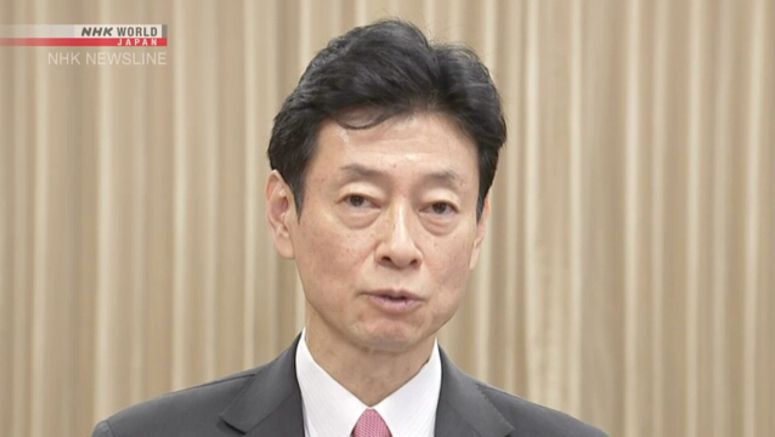 Japanese Economic Revitalization Minister Nishimura Yasutoshi says experts want social restrictions to stay in place to prevent a new surge in coronavirus infections. Nishimura is the minister in charge of the government's response to the pandemic.
Nishimura spoke to reporters on Friday after a meeting of a panel of experts to assess the state of the outbreak.
The government is expected to extend its nationwide state of emergency by about a month beyond the May 6 expiration date. A formal decision is likely on Monday.
Nishimura said the panel judged that the rate of new infections is on the decline. They base this on the drop in positive test results nationwide and the slowing pace of doubling in the number of coronavirus carriers.
Despite their assessment, Nishimura said the experts warned that stay-at-home requests and other restrictions should not be eased before human contact is sufficiently reduced. Otherwise, the public's efforts so far could have been for nothing.
Nishimura said the experts proposed keeping strict restrictions in place for some regions, while easing them in others.
He said there should be a dividing line based on the spread of new infections and the availability of medical resources. He suggested Tokyo and 12 other prefectures now under "specific cautions" will likely remain under a policy of strict containment.