Japanese Film Studios' Earnings Plunge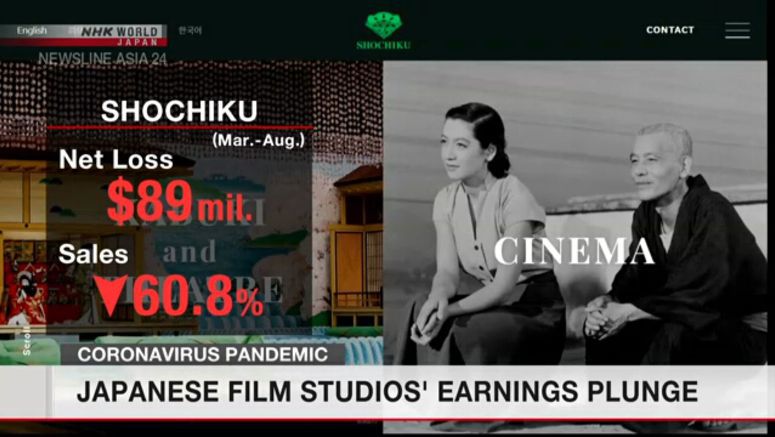 Major Japanese film studios are reporting sharp declines in their earnings this year. The pandemic has led to the closure of theaters, forcing movie fans to stay home.
Shochiku posted a net loss of 89 million dollars in the six-month period through August. Sales dropped 60.8 percent in yen terms compared with the same period last year.
The net loss is expected to grow to 166 million dollars for the year ending in February.
Its bigger rival Toho has suffered an 83.4-percent drop in net profit, totaling 35 million dollars. Sales fell by 48.6 percent.
But Toho officials cite a glimmer of hope. They say the decline was not as steep as in the March-to-May quarter, due to a new source of revenue from the streaming of stage performances.