Japanese Firms Streamline Offices Amid Telework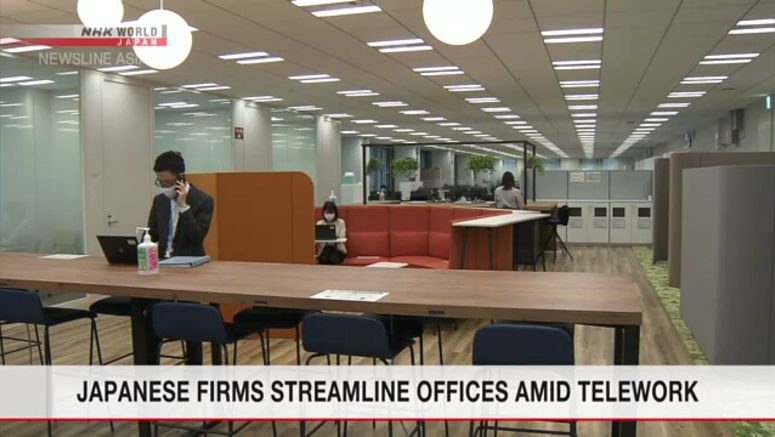 Major Japanese companies are streamlining their offices as they embrace working from home amid the pandemic. Some even see the change becoming a more permanent solution.
NHK has learned that Mitsubishi Chemical is planning to reduce its three head offices in Tokyo to a single site next April.
The leading chemical products maker has 2,000 people working at its head offices. But only around 20 to 30 percent of them currently commute. Company managers say they no longer expect a return to the pre-pandemic norm.
Mitsubishi Chemical Managing Executive Officer Nakata Rumiko said, "I hope the changes will foster communication and sense of unity among workers, and lead to further innovation."
Tire maker Bridgestone and housing equipment maker Lixil Group are also streamlining their offices.