Japanese Man Tests Positive For Coronavirus Again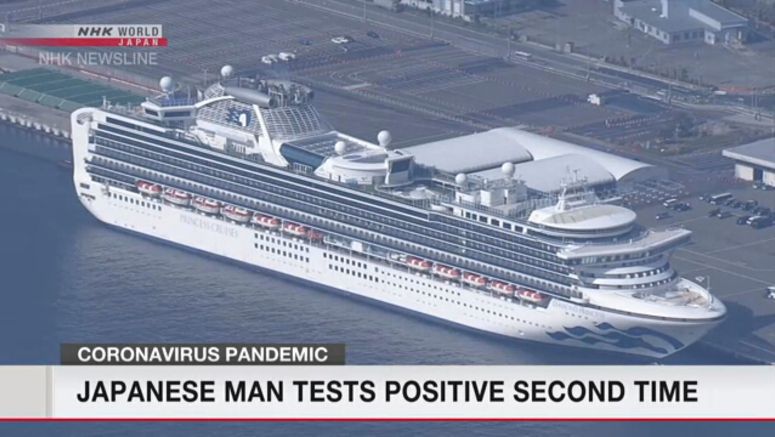 Officials in western Japan's Mie Prefecture say a man who was a passenger on a cruise ship that was hit by the coronavirus has again tested positive after recovering from infection.
The man, who is in his 70s, first tested positive for the virus on February 14 while he was onboard the Diamond Princess, which was under quarantine off Yokohama.
He left a medical facility in Tokyo on March 2 after he was confirmed negative. He returned to his home in Mie by public transportation.
But he started to feel sick and developed a fever of 39 degrees Celsius on Thursday. He went to hospital on Friday, and on Saturday was confirmed to be infected again.
He is now receiving treatment at a hospital in the prefecture.
Prefectural officials plan to trace his recent activities and carry out checks of people who have had close contact with him.