Japanese Media Apologize For False Poll Answers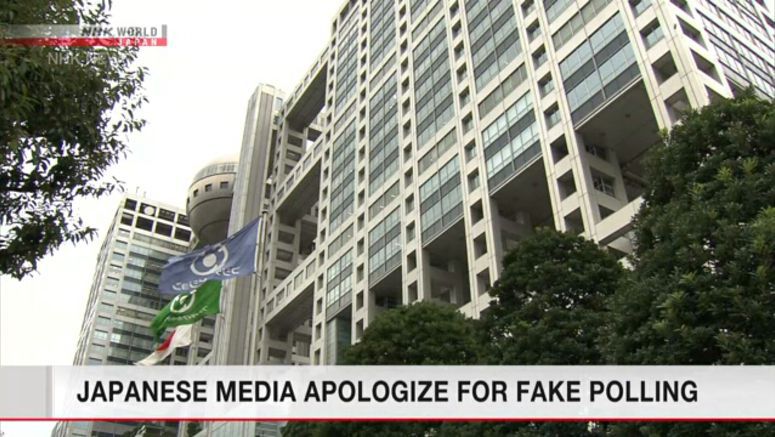 Japanese media companies have disclosed that their opinion polls included false answers given by an employee of a subcontractor.
Fuji Television Network and the Sankei Shimbun newspaper said on Friday that the misconduct concerned monthly surveys on politics, including cabinet approval ratings.
The two companies commissioned the telephone surveys to another firm, which outsourced the work to a Kyoto-based company.
An employee of this company input answers for 14 surveys between May last year and last month, without making calls to the public. Each survey covered 1,000 people. The improper responses account for 17 percent of the total.
The employee reportedly told Fuji Television that it was difficult to find enough staff to make the telephone calls.
The broadcaster and newspaper apologized for reporting incorrect results and deleted stories that used the data. They also say they will suspend taking opinion polls for some time.
Fuji Television says it take responsibility for failing to detect the false data, and for broadcasting it.
The TV station also says it will review how the problem occurred and respond appropriately.