Japanese Prime Minister Kishida Meets Foreign Dignitaries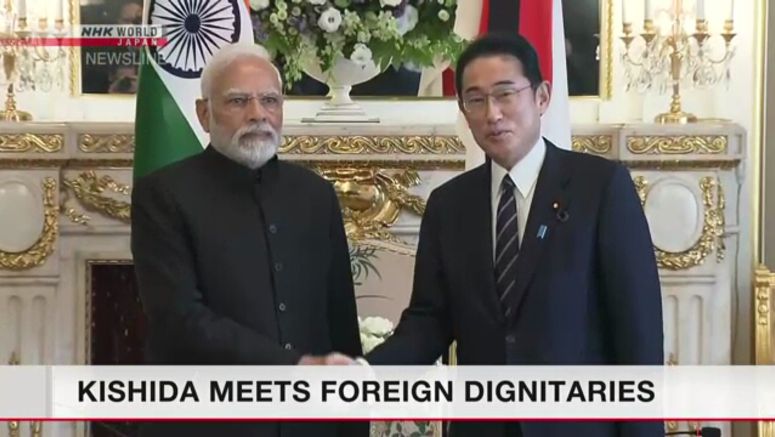 Abe's state funeral is expected to be an important one for Japanese Prime Minister Kishida Fumio on the world stage. Some 700 foreign dignitaries and ambassadors are attending. The prime minister is meeting with about 40 of them.
Kishida met on Tuesday with Indian Prime Minister Narendra Modi, who said he will never forget Abe.
Kishida said, "I hope to work closely with Prime Minister Modi to realize a free and open Indo-Pacific, to build on the diplomatic achievements of Mr Modi and Mr Abe."
Modi said, "I believe that ties between India and Japan will be promoted to a higher level under Prime Minister Kishida."
Kishida also met with European Council President Charles Michel, Australian Prime Minister Anthony Albanese and other leaders.