Japanese Racer Sato Takuma Wins 2nd Indy 500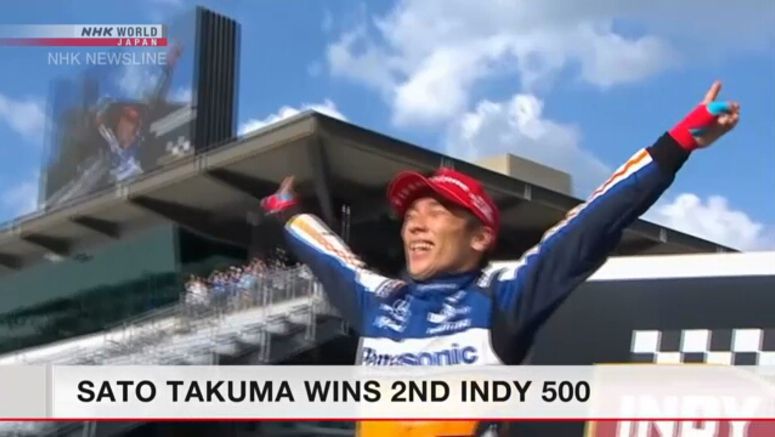 Japanese driver Sato Takuma has clinched his second victory in the Indianapolis 500 motor race. He last took the title in 2017.
The 104th running of the Indy 500 took place on Sunday with no spectators in the grandstands. The event in the US state of Indiana had been delayed for about three months due to the coronavirus pandemic.
Sato qualified in third place and drove a tight race until the final laps against another car that was also powered by a Honda engine. He took the lead with 27 laps to go.
With just five laps remaining, a driver behind Sato crashed, bringing out the safety car and keeping Sato in the lead.
Sato is a former Formula One racer. The 43-year-old has been taking part in the IndyCar series since 2010, and was the first Japanese driver to win the championship. This year was his 11th appearance.
The Indy 500 is part of the "Triple Crown of Motorsport," alongside the Monaco Grand Prix and the 24 Hours of Le Mans.
Drivers race 200 laps around an oval circuit, covering a distance of 500 miles and reaching top speeds of about 350 kilometers per hour.