Japanese Retailers Promoting Rice Products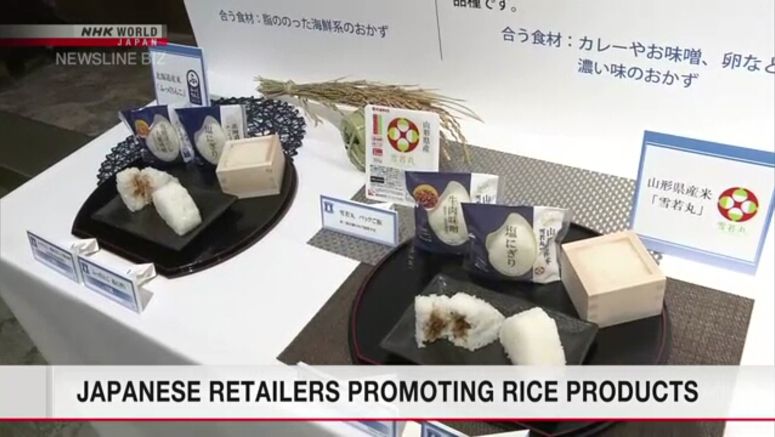 Japanese retailers are introducing specialty rice products to lure customers as prices for the staple have steadily declined.
The Lawson convenience store chain will start using high quality rice for "onigiri" products.
The firm says the price of the premium rice balls will be almost the same as the ones it currently offers that use lower-cost rice.
The firm expects onigiri sales to be 15 percent higher over the next 12 months, compared with pre-pandemic levels.
Discount supermarket operator OK added 10 percent more rice to bags of the grain it sold without raising prices. It has also lowered the prices of some brands of rice since May.
Government data show rice prices fell 5.9 percent at the consumer level in May from a year earlier. It was the 21st straight month of decline.