Japanese Scale Measures Stress Of Covid - 19 Workers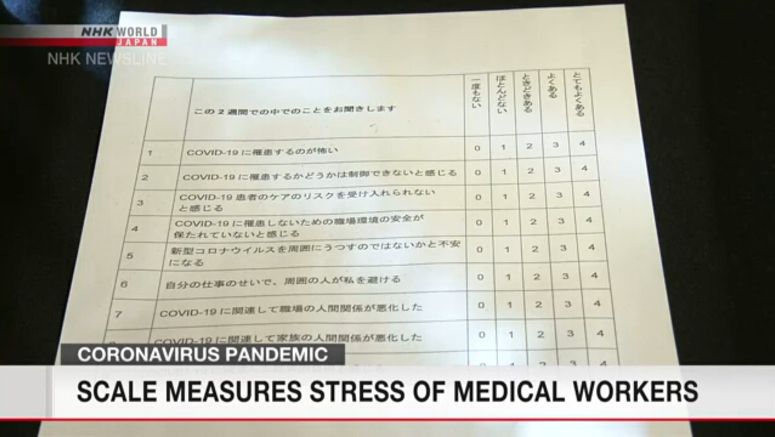 A group of researchers in Japan has developed a tool to detect mental distress in medical workers during the COVID-19 pandemic.
Medical workers are said to be at high risk of developing mental health problems due to fears of coronavirus infection and social stigma.
The team at Tokyo Medical and Dental University has developed a scale for assessing the factors that could impact the mental health and motivation of medical personnel at an early stage.
The nine questions include how often respondents feel their workplace and family relationships are deteriorating, and if people are avoiding them because of their occupations.
Professor Takahashi Hidehiko, who is a member of the team, says psychological support for medical workers is crucial, and he hopes many medical facilities will make use of the new tool.