Japanese Start - Up Unveils Low - Cost Ev Truck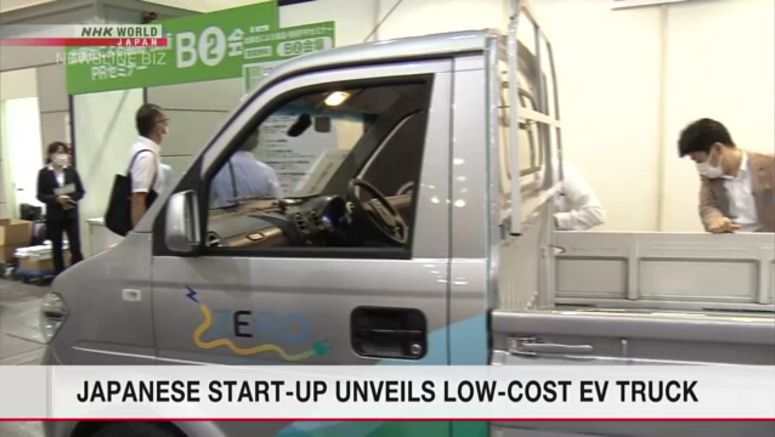 A Japanese startup has announced the launch of a line of low-cost electric trucks. The firm says it is keeping the price tag down by outsourcing assembly work.
Folofly says its new EV truck can carry a load of one ton and run about 300 kilometers on a single charge. The company plans to deliver around 10,000 units to a major Japanese logistics firm.
The truck costs about four million yen, or just under 30,000 dollars. The company says the price is low because it has no need to maintain a factory.
Folofly specializes in vehicle planning and design. It outsources assembly of the trucks to a Chinese manufacturer.
This business model is known as "fabless" and is widespread in the smartphone and semiconductor industries. But it is unusual to see from automakers, which prefer to handle everything on their own.
Competition in the EV sector is heating up among Japanese automakers. Hino Motors will be the next firm to enter the field when it launches an electric truck this summer.
Isuzu Motors also aims to come up with an EV truck by the end of next March.