Japanese Supercomputer Rated World's Fastest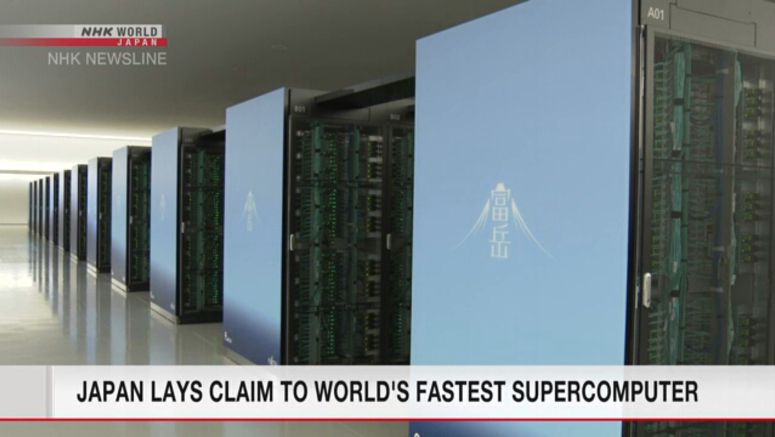 A Japanese supercomputer has been declared the world's most powerful for the first time in nine years.
Fugaku, developed by the RIKEN research institute and electronics giant Fujitsu, took first place in a twice-yearly speed ranking that was announced by an international conference of experts on Monday.
The computer is installed at a facility in the city of Kobe, western Japan. It was being included in the world ranking for the first time.
Fugaku outperformed other supercomputers in four of six major categories, including computing speed.
It achieved more than 400 petaflops, or quadrillions of floating-point operations, per second.
That was about three times faster than the US supercomputer that ranked atop the previous list.
Fugaku also took the top spots in three other categories, measuring performance in computational methods for industrial use, artificial intelligence applications, and big data analytics.
RIKEN officials said that Fugaku demonstrated the world's best and most remarkable performance in the major categories. They expressed hope that Fugaku and its technologies will help resolve a range of social issues.
It is the first time a Japanese supercomputer has topped the global ranking since RIKEN's K supercomputer, the predecessor of Fugaku, in 2011.
Supercomputers developed in Japan and the United States dominated the list between 1993, when it first began, and June 2010. They included Japan's Earth Simulator, which held on to the number one spot from 2002 to 2004.
A Chinese supercomputer took the top position for the first time in November 2010, and China ranked number one for five straight years from 2013.